It is with great sadness that The Hall Ball has learned of the passing of the immortal Tony Gwynn.  Our deepest sympathies go out to the Gwynn family and the San Diego Padres organization.  His combination of talent and team loyalty were gifts that may never be seen again in professional baseball.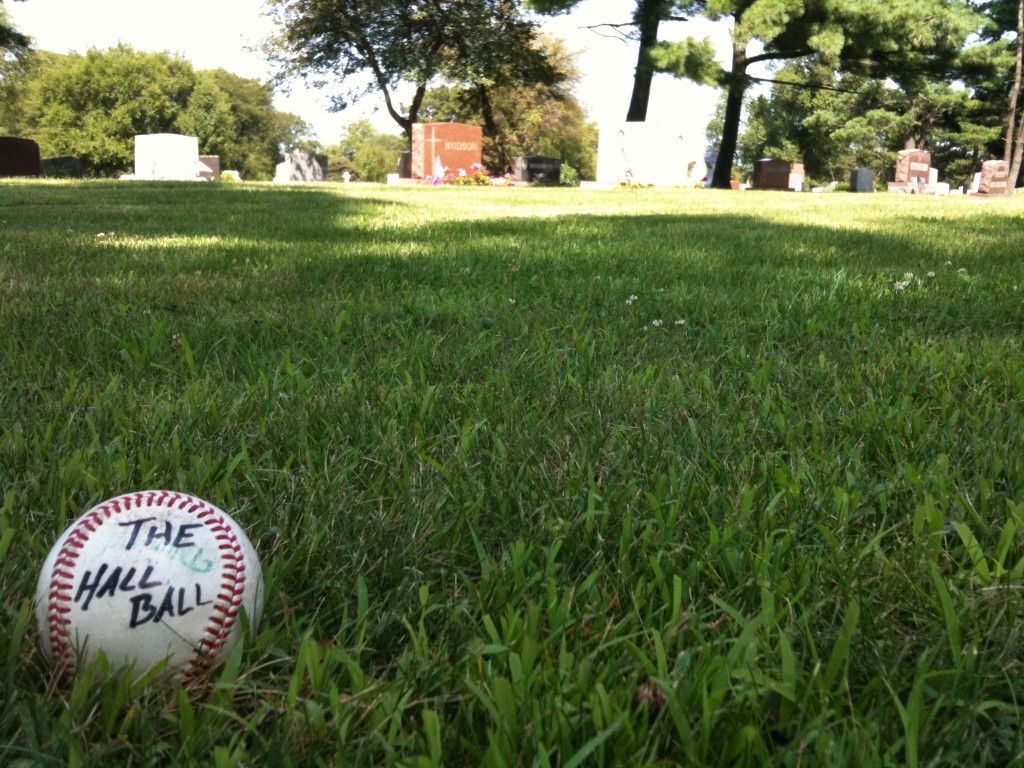 Fished from the small creek that runs next to Doubleday Field in Cooperstown, NY, a simple baseball has turned into an epic quest spanning across the United States of America and beyond.  Since August 2010, The Hall Ball has criss-crossed the country on a journey to have its picture taken with each member of the Baseball Hall of Fame, both living and deceased. Now, The Hall Ball is in its final stages before it is ready to be donated to National Baseball Hall of Fame.  Upon acceptance, The Ball would become a part of the permanent collection. The stories that accompany its journey are as varied, funny, moving and powerful as any in the history of the game.  Please explore to learn more about The Hall Ball Project, the members of the Hall and to discover what you can do to contribute to the completion of the first crowd-sourced artifact donated to the National Baseball Hall of Fame.
6-12-14 NEWLY ADDED MEMBER BIOS: HEINIE MANUSH, PAUL WANER, GEORGE WEISS, MICKEY WELCH, DEACON WHITE, BILLY WILLIAMS, AND ROBIN YOUNT.
ON SATURDAY MAY 10TH WE HELPED CELEBRATE THE LIFE OF SOL WHITE.  THE NEGRO LEAGUES BASEBALL GRAVE MARKER PROJECT HAS INSTALLED A STONE AT SOL'S GRAVE, ALMOST SIXTY YEARS AFTER HIS DEATH, AND THE HALL BALL LENT A HAND IN THE DEDICATION CEREMONY.

FOR COMPLETE COVERAGE OF THE CEREMONY VISIT THE SOL WHITE PAGE AT LARRY LESTER'S WEBSITE.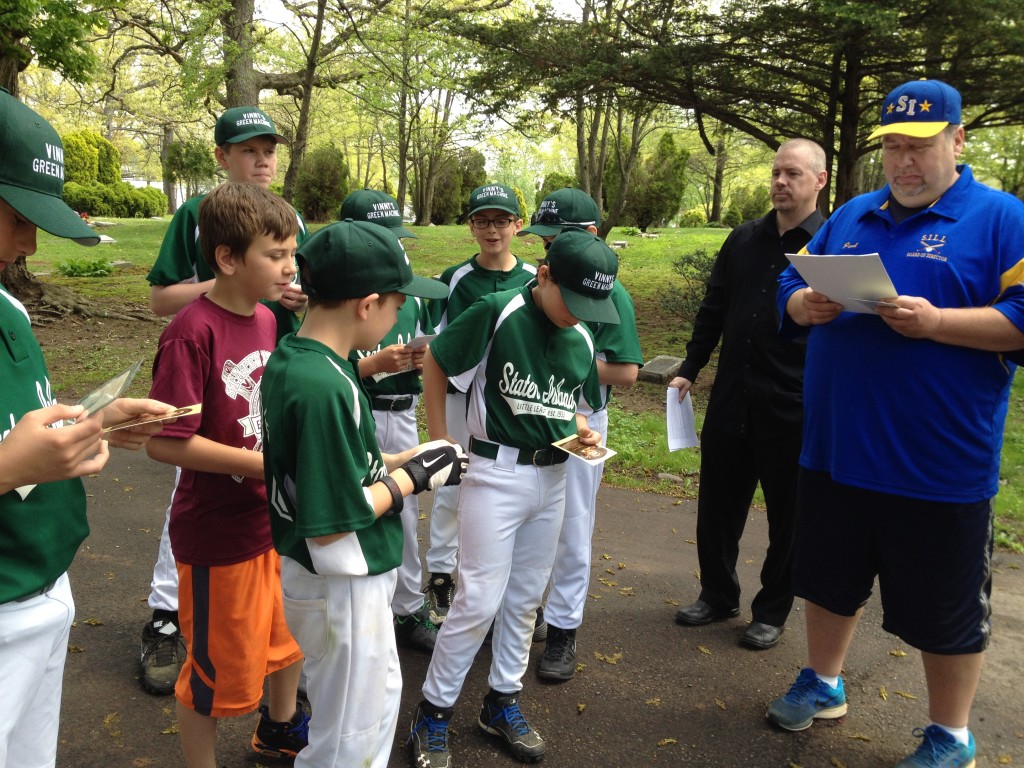 Members of the Staten Island Little League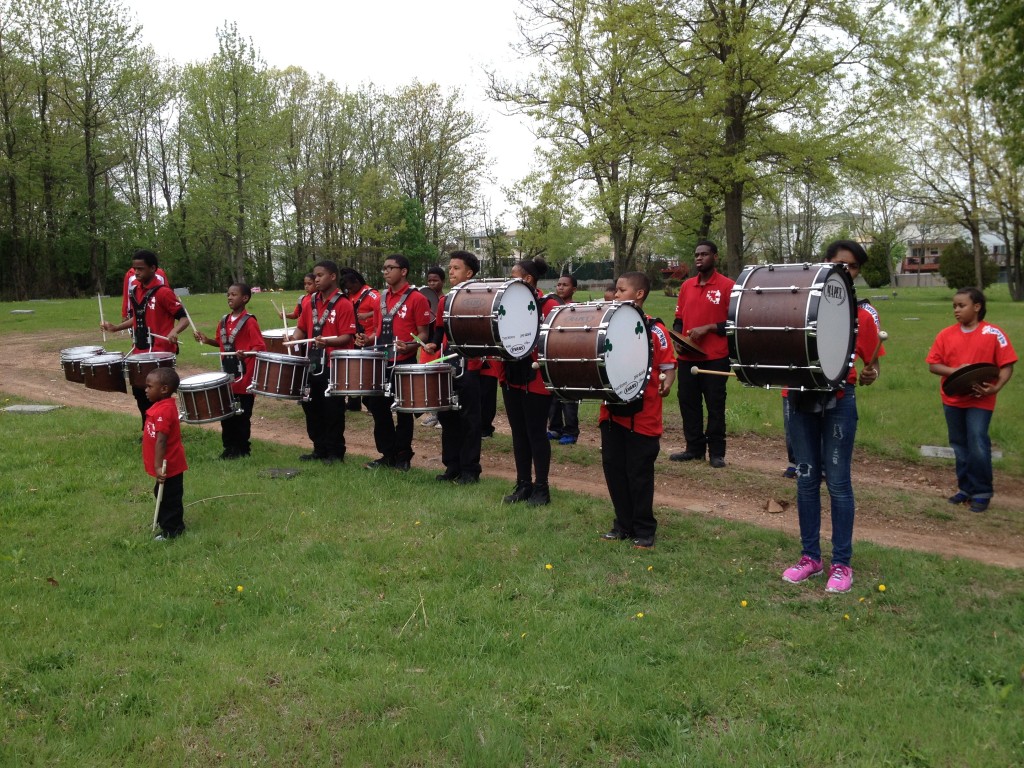 St. Philip's Baptist Church Drum Corps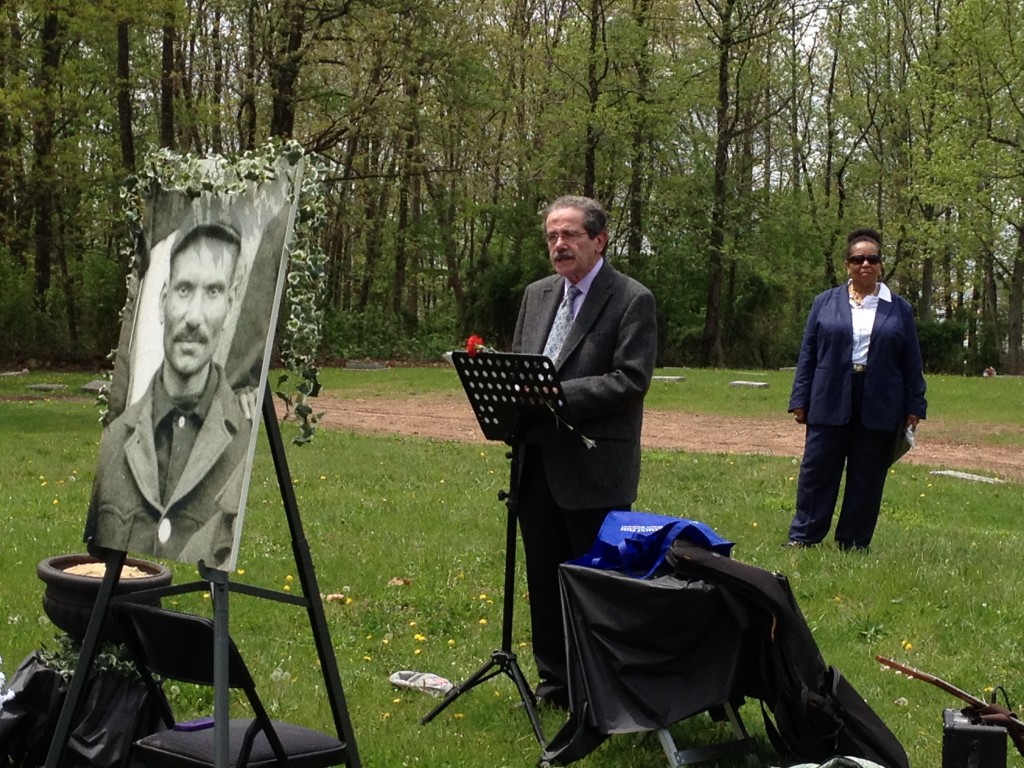 Official MLB Historian John Thorn and Friends of Frederick Douglass CEO Patiricia Willis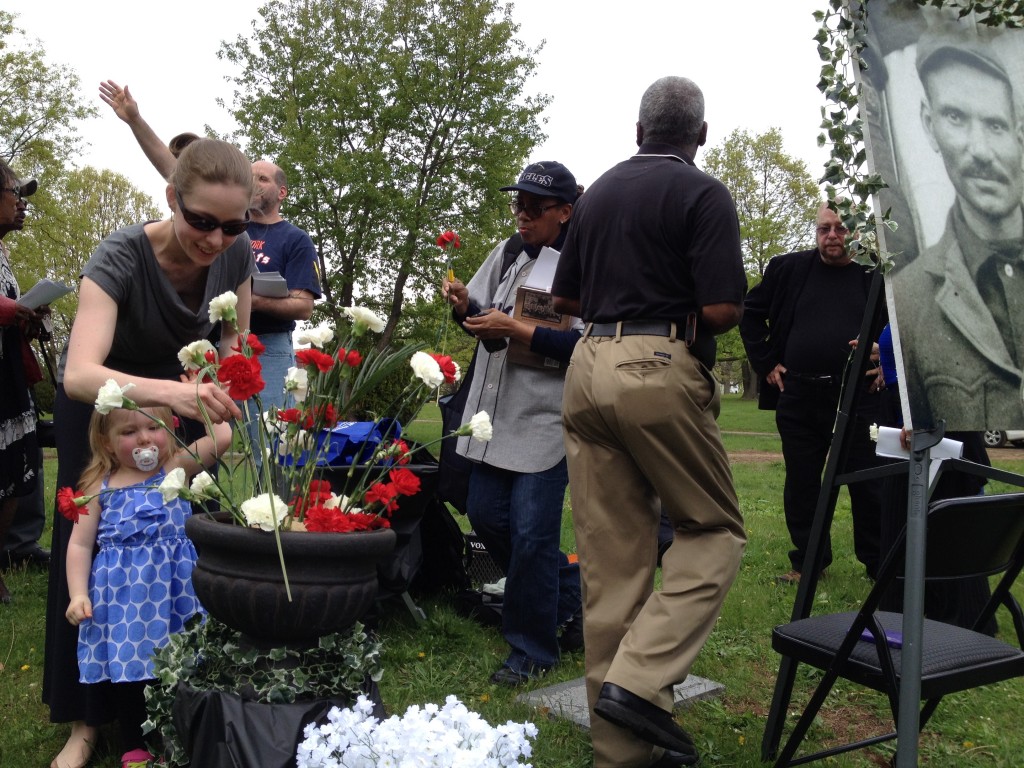 LISTEN TO RALPH'S INTERVIEW WITH EJ AND LISA FROM SPORTS PALOOZA.