August 14, 2014-After a brief hiatus (we took a small break to direct a play about potential Hall of Famer, Dummy Hoy), The Hall Ball is back in full force and there's lots of exciting things happening!
We crossed the second century mark over the last two days as we took photos of 195-Joe McCarthy, 196-Jimmy Collins, 197-Turkey Stearnes, 198-Charlie Gehringer, 199-Harry Heilmann, 200-Hal Newhouser and 201-Sam Thompson.  Bios and photos will be uploaded soon, so be sure to check back often.
We'll also be reporting on all of the presentations from the 17th Annual SABR Jerry Malloy Conference on Negro Leagues Baseball in Detroit, MI on our facebook page, so be sure you "like" us in order to get all the lowdown.
After the Conference our journey will continue through Northern Michigan, Wisconsin and Illinois as we complete the first of the ten final trips in the adventure of The Hall Ball.  Stay tuned for all the updates.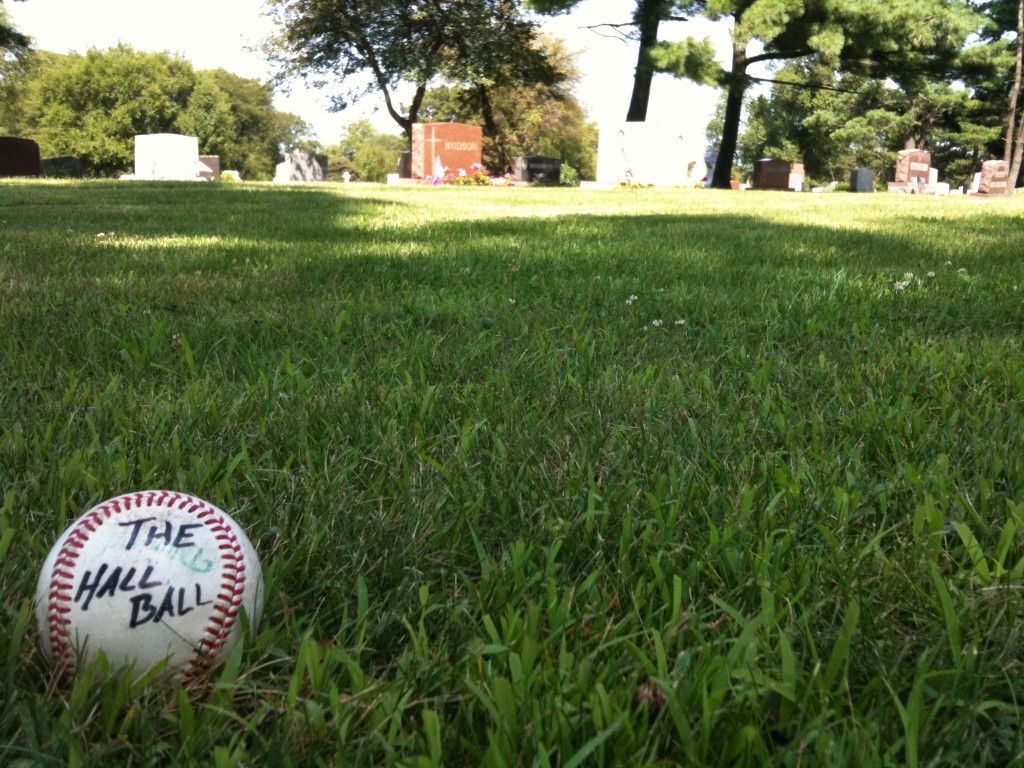 Fished from the small creek that runs next to Doubleday Field in Cooperstown, NY, a simple baseball has turned into an epic quest spanning across the United States of America and beyond.  Since August 2010, The Hall Ball has criss-crossed the country on a journey to have its picture taken with each member of the Baseball Hall of Fame, both living and deceased. Now, The Hall Ball is in its final stages before it is ready to be donated to National Baseball Hall of Fame.  Upon acceptance, The Ball would become a part of the permanent collection. The stories that accompany its journey are as varied, funny, moving and powerful as any in the history of the game.  Please explore to learn more about The Hall Ball Project, the members of the Hall and to discover what you can do to contribute to the completion of the first crowd-sourced artifact donated to the National Baseball Hall of Fame.